Transitioning Military
Today's top employers want your leadership and technical experience. However, you must learn how to explain both to individuals that don't have a military background. Spend a day learning how to interview so that civilian hiring managers understand your background and want you on their team.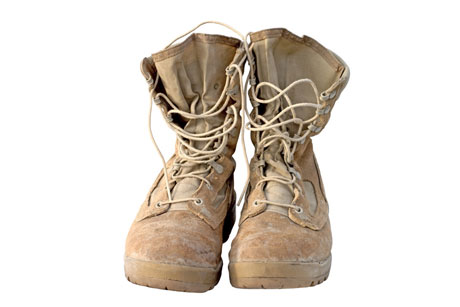 You're retiring or separating and are ready to apply your military experience to a civilian career. Many employers value these qualifications but lack military experience and don't understand what you can bring to their businesses. If a hiring manager doesn't understand an item on your resume, he might not give you credit during the interview. In addition, you recognize that others, both military and civilian, will be competing for the same positions. You need to translate your military experiences into strong and clear civilian terms. The quicker you can do this, the easier your transition will be.
This seminar was designed for you and will give you the skills to navigate the interview process with confidence. I've been in your shoes (specifically, combat boots) and learned both positive and painful lessons during my transition. We'll discuss numerous tips and techniques that will help you explain your military experience in a way that is simple and appealing to civilian employers.