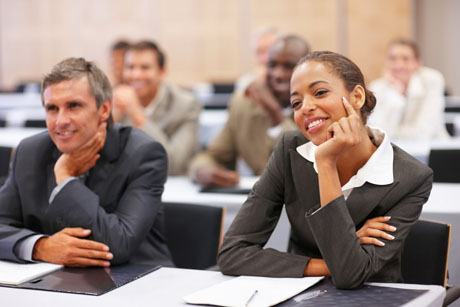 Why Attend?
Successful interview skills require coaching and practice. Most people learn to drive through a combination of classroom teaching, hands-on instruction, and independent practice. We recommend you take the same approach to interviewing.
Our workshop is designed to help qualified job seekers learn the tactics, techniques and etiquette necessary for a successful interview. In today's market, a candidate's success relies most heavily upon a strong resume and these essential interview skills. While universities, military transition offices, friends and families can help with resume development, the candidate alone must excel during the interview process. Unfortunately, interviewing skills are often given minimal attention in the job search process. In many cases, interviewing skills are learned by trial and error, which puts the candidate at a disadvantage.
Our workshop clarifies the true purpose of an interview: to demonstrate your qualifications and compatibility, which are both critical to securing the job offer. In today's job market, it's not always the most qualified that gets the job. We provide research-based insights on how to best highlight your abilities and value. Throughout the workshop, we offer examples and exercises which reinforce interviewing skills. Much like learning to drive a car, books and instructional videos are helpful but don't provide the necessary practical experience. Think of the workshop as your opportunity to drive around the block before you take on the open highway of a job interview.